How Can You Experience the Benefits of Motorized Shades?
Experience Added Comfort and Convenience With a Smart Solution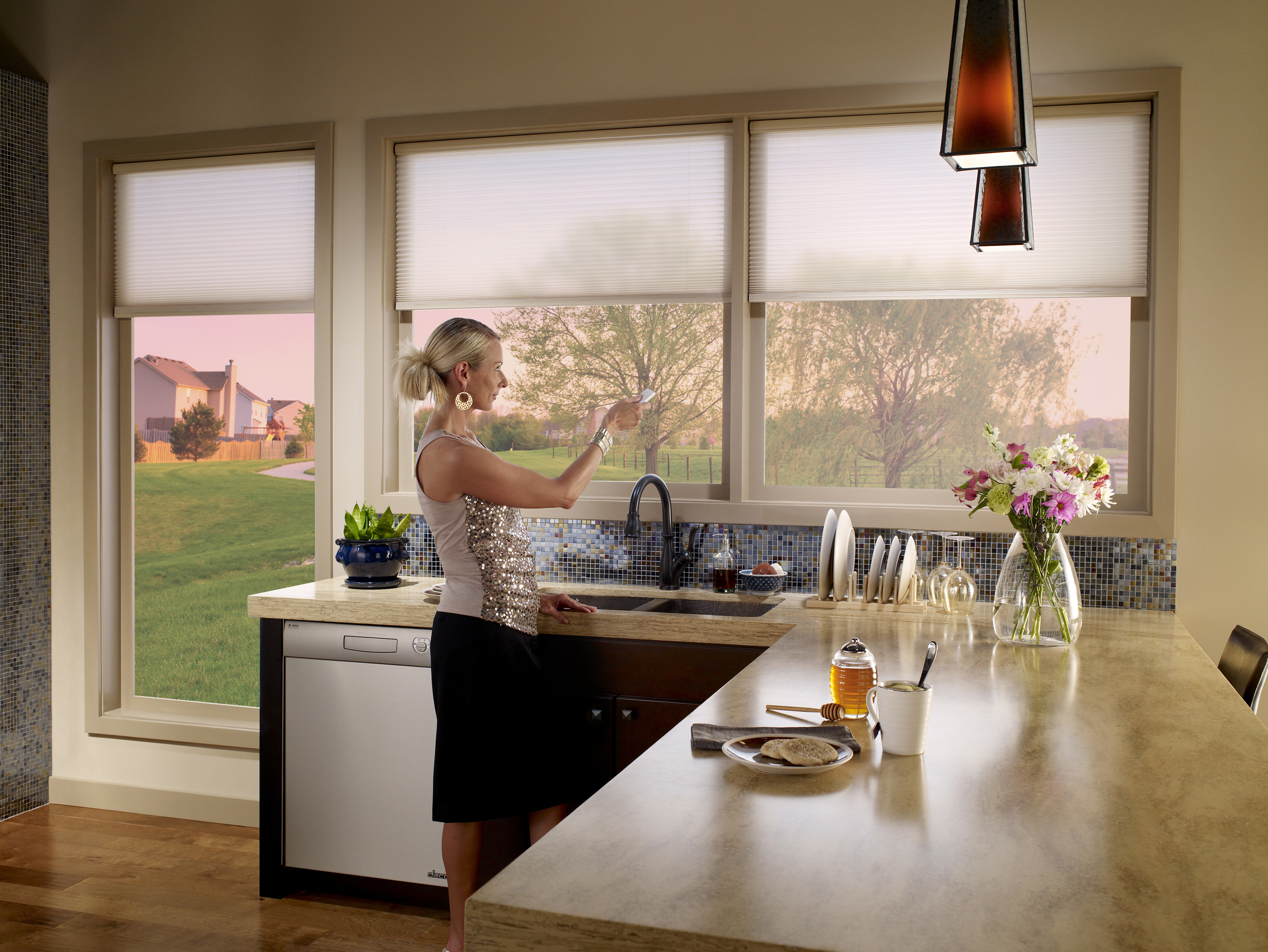 We are extremely proud of our Texas sunset! Whether we are in Plano, Prosper, Little Elm or anywhere in North Dallas, we will stop what we are doing and admire the light show in the western skies. As beautiful as it is, we need to at some point draw the shades so we can read, watch TV or enjoy a movie on our home theater system. Which is when a motorized shades system from ProFocus Home Entertainment can help.

Enhance Your Family's Privacy at the Touch of a Button

Maybe the kids want to play a video game on the PlayStation® or X-Box® before dinner and after their homework is completed. After dark it is all about out privacy. But it takes time to walk throughout the house to make sure all the shades are drawn.

The comfort of feeling safe in your home by knowing your neighbors, people driving by or just walking cannot see into your bedroom or any other room for that matter starts with drawing the shades. You can have surveillance cameras all around the house but that is only part of the serenity of feeling secure.

You certainly can walk all around your house pulling the blinds and locking doors for peace of mind, but there is now an alternative for you. In today's world, smart home automation technology lets you accomplish all this at the touch of a button. You can access all the shades i in your home from a smartphone, touchpad or tablet. It doesn't matter if you're in another room.

How to Bring Motorized Shades into Your Home

By 2017 AT&T projects 17 BILLION devices to be "internet connected" in homes. You can start with only motorized shades and a plan to install other system down the road. If you do work with a professional integrator, we can help you find the shades that fit your needs and your specific aesthetics and we make it easy to expand down the line.

Contact the Profocus Home Entertainment office at the center of North Dallas in Frisco just off Preston road. We specialize in customer satisfaction. We customize every installation to match your needs.

We use hundreds of suppliers to find the perfect match your you including Lutron®, Universal Remote Control URC® or Pro Control®. You can use the devices you already have or new ones from one of our suppliers. Our professional integrators will come to you and consult about your needs with no obligation. This is all about you and your family.

Getting the Process Started

Action Items:
1. Make a list of the tasks you would like to simplify.
2. Have a discussion with your family or significant other(s) about what they would like to simplify.
3. Do not worry about the cost or allow that to postpone your taking that next step into home automation.
4. Call profocus Home Entertainment (469) 980-7177 and we will be responsible for developing a workable plan for you.

No video selected.