Why You Should Use Klipsch Speakers in Your Home Theater Installation
Bring Immersive Surround Sound to Your Prosper, Texas Home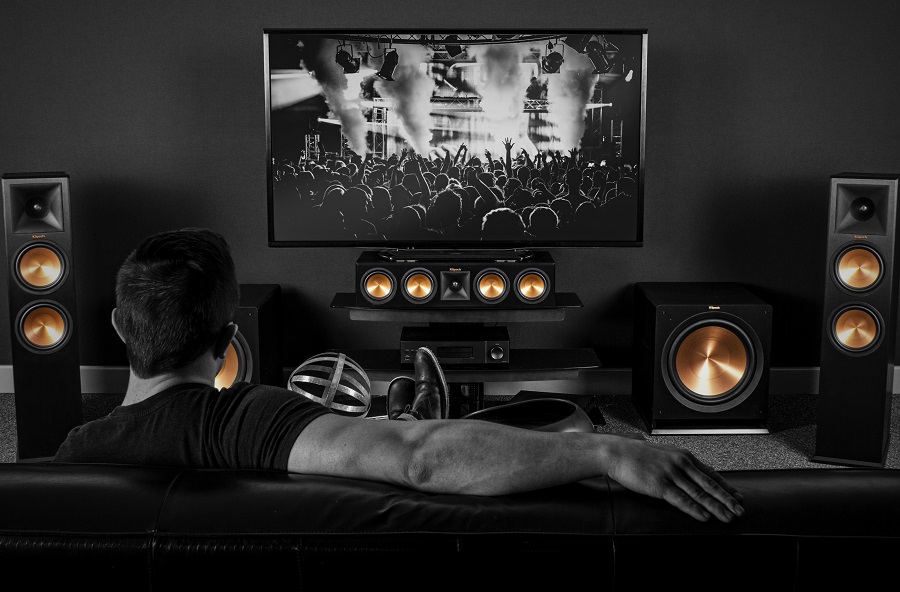 An authentic movie-watching experience isn't complete without mind-blowing audio that transports you to a new place. Whether it's the middle of a battlefield with gunfire shooting past you or the threatening whispers of a haunted house, every detail needs to make it through loud and clear. Klipsch speakers bring you revolutionary, American-made sound that fills up the room. Once you see those trademark copper and black speakers, you know you're in for a quality experience. No matter what type of surround sound system you choose during your home theater installation, the company's mantra holds true: "Big Sound. No Bullshit".

SEE MORE: From Pre-Wire to Popcorn in Your Home Theater

Professionally Designed All-in-One Systems

The most convenient Klipsch solutions are its dedicated home theater lines. With one purchase, you get all the speakers you need: two front floor-standing or bookshelf speakers, one central speaker, and two rear speakers. The Reference Premiere Dolby Atmos line also includes two elevation speakers for truly three-dimensional audio. The experts at ProFocus Home Entertainment advise you on which of these systems you should install depending on your needs and stylistic preferences. We then work with you to design the proper speaker layout to get the best surround sound quality in your room.

Customize Your Home Theater System

We can also mix and match various Klipsch products to find what works best for you. We take into account your stylistic preferences, the room's limitations and how you want to use your system.

You can incorporate some of the Reference Premiere wireless Klipsch speakers to reduce the amount of wiring needed for your home theater installation. If you have limited space, we can also replace your floor-standing speakers with in-wall fixtures.

Some audiophiles may take advantage of the room's acoustic treatments to also use the theater as a listening room. You can give a boost to the system's quality and style with some of the company's flagship Palladium speakers. These include new trademarked horn-loaded technology that helps you recreate your favorite concerts in the comfort of your home.

Get Started With a Soundbar Solution

If you're dealing with a small home theater installation in a media room or living room, you may want to get started with a soundbar connected to your television. This way you can reduce the amount of bulk and wires in your space. The award-winning Klipsch R-20B, 2-10B, and R-48 lines simulate the surround sound experience with just one piece of equipment. All lines include a subwoofer for added bass and Bluetooth technology to stream music when not watching a movie.

Klipsch speakers will sound great in any environment, but ProFocus Home Entertainment helps to make sure you have the right home theater design in place to get the best quality, uniform sound at all times.

Do you want to experience the difference of Klipsch's surround sound solutions?

No video selected.