Home Theater System Buying Guide: Frequently Asked Questions
How to Find the Best Technology and Setup for Your Prosper, Texas Home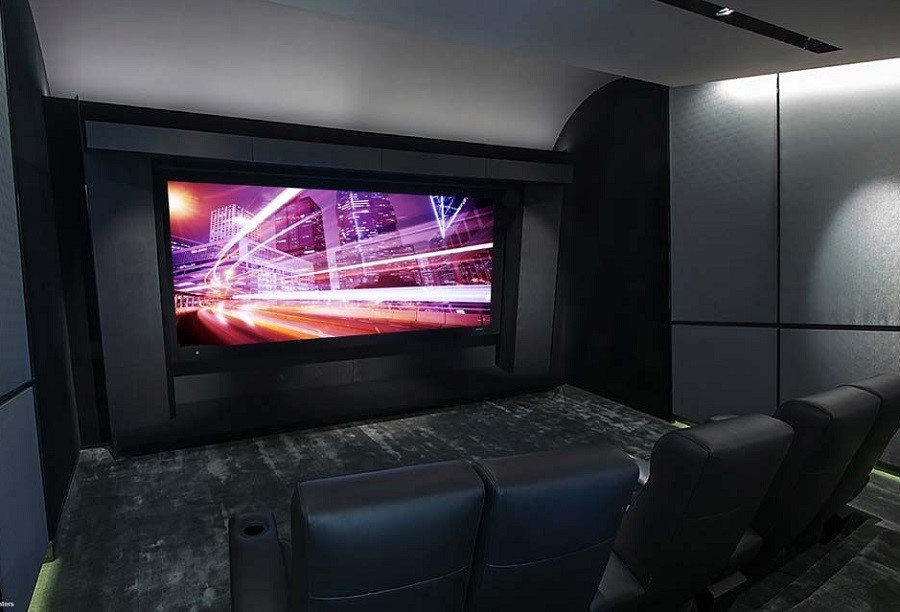 You probably have a lot of questions about how to set up the best home theater system. Well, the experts at ProFocus Home Entertainment have the answers. From the best kind of chairs to the right speaker layout, we help you figure out what works best for your space. Once we're done with your system, your friends will be dying to have movie marathons at your place every weekend. As you prepare to set up your theater, check out some of the most frequently asked questions below:
SEE MORE: How to Install the Perfect Home Theater
What kind of speakers should I use?
With a quality AV receiver from Marantz or Integra driving your system, you can use practically any type of speaker. That being said, we recommend going with speakers that are specifically designed for home theater use and include Dolby Atmos technology. In our previous blog, we discussed some reasons we personally love Klipsch speakers in surround sound setups. But even if you don't opt for Klipsch's Reference Dolby Atmos line, your Dolby Atmos AV receiver can still enhance the sound in standard speakers.
How many speakers do I need?
For a traditional surround sound system, you're going to need at least five speakers. We recommend going with Dolby Atmos-enabled setups which would also include two overhead or in-ceiling speakers as well. In general, a good sound system will have 5, 7 or 9 principal speakers. The amount you choose will depend on your space and budget limitations. Make sure that the home theater receiver you choose for your room has enough input and output options to support the number of speakers you've chosen.
What is the best speaker setup?
At its most basic, a surround sound setup includes two front speakers on either side of your screen, a central speaker, two surround speakers behind the viewer and one subwoofer. In a 7-speaker system, two speakers are added next to the viewer on either side. There are 9-speaker setups available for larger rooms, with two additional speakers between your front and side ones at a 70-degree angle from the viewer. As we mentioned earlier, these traditional formats can all be enhanced with overhead Dolby Atmos speakers that help create a more realistic, immersive experience.
What kind of seating is best for a home theater?
What good is a home theater with amazing images and sound if you can't sit comfortably? We work on your room acoustics so you don't have to worry about your seats' size or fabric ruining the sound. Want a large plush couch where the family can cuddle? No problem. Want to recreate the theater experience with some modern leather recliners? We can make that work as well! We design the perfect seating layout depending on the number of seats, the size of the room and how big your screen is.
Where can you find a home theater screen?
Most top-of-the-line screen manufacturers work directly with dealers like ProFocus Home Entertainment, to ensure you're installing the right screen according to your room's dimensions and the amount of ambient lighting. Feel free to give us a call and we'll help you find something that is just right for you.
Where should I place my popcorn machine?
We saved the most important for last because we all know a movie-watching experience is nothing without the right popcorn. Our expert opinion? It's best to have your popcorn supply handy in the back, right by the entrance (if the layout allows it). This way you can fill up right as you walk in then re-fill without bothering the rest of the family.



Ready to invest in a home theater system for your Prosper property? Contact ProFocus Home Entertainment for more information or to set up a consultation.

No video selected.